Since 1957 we give "shape" to an history
IL FIORINO
Our story was born from the love for dairy art. A passion that we have been passing down for over sixty years and that has led us to be a point of reference in the dairy sector at a national and international level. Our cheeses are born in Maremma, but are appreciated in the best restaurants and in the best shops around the world.
We like our work and we are passionate about it. Each pecorino cheese represents the soul of Il Fiorino with its history and with those inevitable ingredients: quality, bond with the territory and handcraft.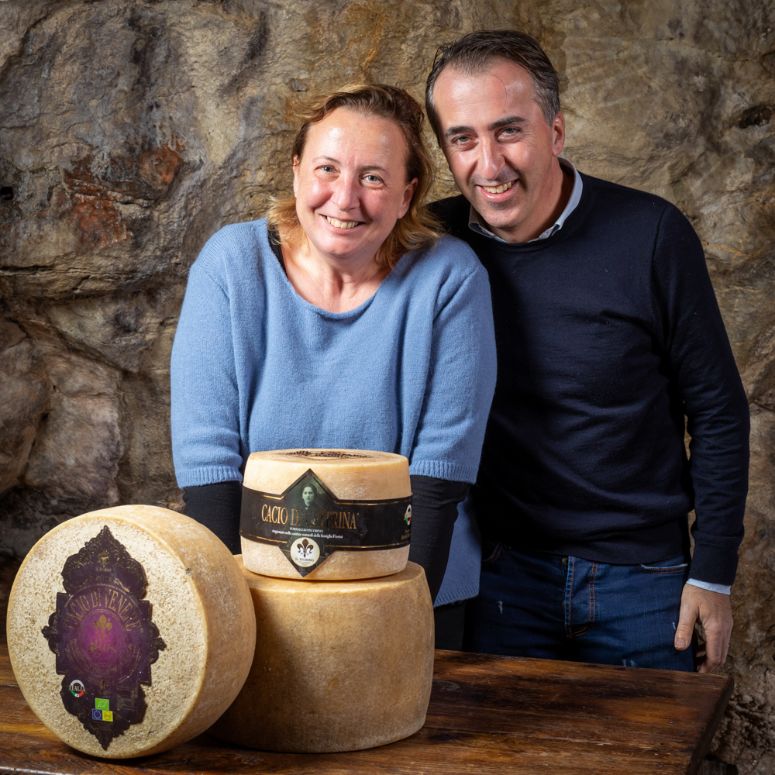 Handcrafted production, quality and passion
DAIRY EXCELLENCE
Every day, "our" trusted shepherds provide us with the best milk from the Maremma pastures. Our cheesemakers take care of it and follow each step of the cheese-making process with dedication and attention to every details.
Manual skills and handcrafted production are essential to give shape to our pecorino cheese, as well as respecting all the aging period of times.
Everything, absolutely everything, must be chosen with the maximum care: from the milk to the salt for dry salting the cheese to water for hand brushing it.
This is the only way we know to make excellent cheeses that are loved and appreciated all over the world.Tutto, ma proprio tutto deve essere scelto con la massima cura: dal latte al sale per la salatura fino all'acqua per la spazzolatura. E' questo l'unico modo che conosciamo per realizzare formaggi d'eccellenza amati e apprezzati in tutto il mondo.
Every shape like a work of art
OUR CHEESES
Today our pecorino cheeses can be found in the most prestigious points of sale, delicatessens and restaurants all over the world: from London to Stockholm, from Tokyo to New York to Sydney. We produce over 40 types of cheeses: Classic, Flavored, Elite and Organic cheese, with the addition of our excellent fresh ricotta cheese. A unique "heritage" that comes from selected high quality milk, from a long dairy art and the ability to always innovate, with the tradition at the art.
Do you have any questions?